The Compassionate Guide to Living Unfiltered and Unafraid
Get ready to live a life completely unfettered by the opinions and judgments of others. Permission to Offend will show you how!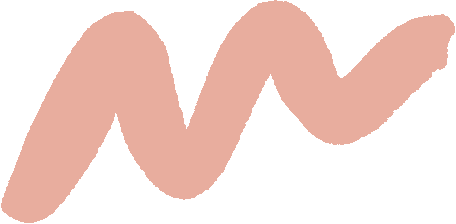 Why Permission to Offend?
Have you ever held yourself back from speaking up, asking for a raise, starting a business or following a dream because you were afraid of being judged, rejected or worried you'd offend someone?
This book will show you how to show up, speak up and start getting more of what you want without losing what matters to you most.
Permission to Offend provides actionable steps with page-turning stories to show you how to start living unfiltered, unashamed and unafraid!
"Powerful and purposeful! Permission to Offend is a masterful lesson in letting go, ending self-rejection, and welcoming your true self to the table. We need more authentic, honest, and curious humans in the world and I'm so glad Rachel Luna wrote this important book!"
Amy Porterfield 
Author of Two Weeks Notice and host of the Online Marketing Made Easy podcast
"Rachel does a brilliant job at showing us how our fear of rejection is actually an invitation to divine revelation."
 From the first word you know this is the long-awaited book your future desperately needs. An essential read for every woman ready to own her voice and step into the highest version of herself without apology!
Marshawn Evans Daniels
Godfidence Coach® | TV Personality | Reinvention Strategist for Women, Founder of SheProfits.com
"Permission to Offend' grabs you from the very first page and doesn't let go! Rachel has written a powerful page-turner that is impossible to put down." 
Be prepared to experience massive positive change, but without the typical "self-help" BS. Rachel combines storytelling (the stories will leave your jaw on the floor) with actionable steps that will transform you into the person you've always wished you could be. Oh, and you'll also wish Rachel was your coach and BFF before you reach the end of the book. Permission to Offend is required reading for anyone looking for a fun, relatable, modern approach to personal development.
Lauren Messiah
Author of Style Therapy
"Once I cracked open the cover, I couldn't put it down. Permission to Offend is one of those rare books that you wish never ended that you'll keep by your bedside as a reminder of how you want to show up in life." 
You can expect to laugh at one page and feel completely called out at the same time as seen and supported by Rachel to become the "real you" at any cost. This book needs to be required reading for anyone with big dreams or for that person who's fear has them trapped in someone else's life. I know I am certainly more empowered and excited to make the choice become who I came here to be
Lori Harder
Author of The Bliss Project, Founder of LitePink
"With both in-your-face and fiercely compassionate advice, Rachel Luna has created the handbook for anyone who's struggled to take up space, speak their truth, and live their biggest, most badass life." 
Andrea Owen
Author of Make Some Noise and 52 Ways to Stop Feeling Like Sh*t
Hi Friend!
I'm Rachel Luna and for years I was living my life based on the expectations, opinions, validations and approval of others. I was constantly worried about being judged, rejected, and defamed. And I did my absolutely best to avoid ever offending anyone!
It wasn't until I had a 'come-to-Jesus moment' that I realized – people are going to be offended no matter what I do! Whether I show up or stay hiding, someone would be annoyed or offended. One day it hit me…
People aren't offended that I'm going after my dreams. They're offended I had the nerve to have a dream in the first place!
That's when I decided I was going to start living my life on my own terms. But I would do so with love, compassion and empathy.
This book is everything I wish I knew then and everything I've used with my clients over the last decade to help them live more unfiltered and unafraid. The result – they're clearer, confident and taking more inspired action every single day to live more aligned with their truth.
I'm SO excited for you to read it!
Xoxo,
Rachel
The Compassionate Guide to Living Unfiltered and Unafraid
Get ready to live a life completely unfettered by the opinions and judgments of others. Permission to Offend will show you how!